Reviews from our customers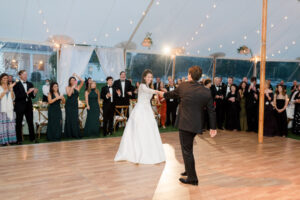 Happy Customer
Irina at Ballroom Elegance Dance Studio is a wonderful teacher that taught two people with no background in dance how to have the most spectacular first dance experience. She walked us through all of the steps seamlessly and encouraged us when we felt nervous. She made is a seamless experience. We highly recommend Ballroom Elegance Dance Studio for anyone looking to learn at all levels!

Brandon Pacilio, Westport, CT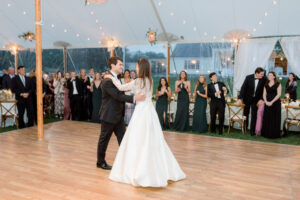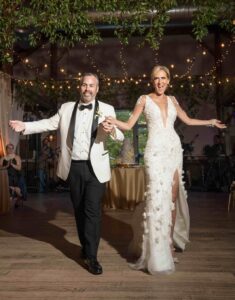 Happy Customer
My husband and I got married in Vermont in October 2021. We took dance lessons from Vladimir and Irina at Ballroom Elegance in Westport, CT. BEST DECISION EVER!!! Vladimir choreographed our first dance, which was to Elton John's "Bennie and the Jets"…so clearly a very difficult dance to ballroom dance to! But Vladimir made it perfect! We still get comments on how great our first dance as a married couple was and we have Ballroom Elegance Dance Studio to thank for that!! It was also super fun and something that we are sure to continue!!! We highly recommend this studio and this experience..it is very bonding for us as a couple!!

Heather Galano, Fairfield, CT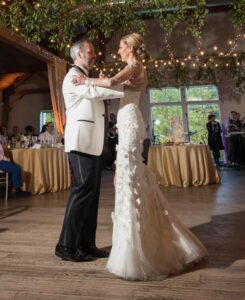 beautiful wedding first dance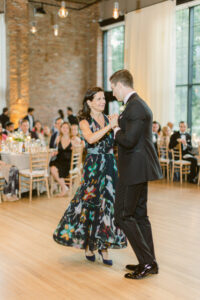 Happy Customer
My husband and I have been happily taking lessons at Ballroom Elegance for over 10 years. When it came time for our son's wedding last July, we knew we were in good hands! Irina helped us all prepare for those "special" dances (couple's first dance, mother/son) which turned out wonderful. Irina is a talented and patient instructor who makes learning to dance stress-free and fun!

Juliana Delaney, Westport, CT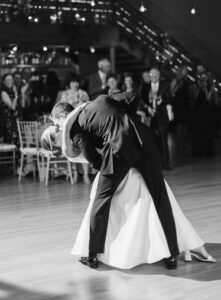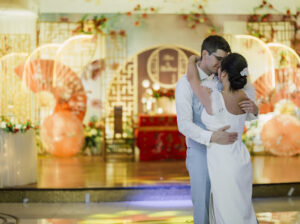 Happy Customer
Irina choreographed our first dance, and taught us the whole thing! We were complete beginners and now we feel confident that we'll look elegant on our wedding day. Thank you Irina and Vladimir!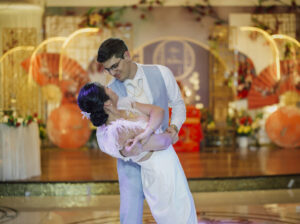 Call or Text: 203-454-9400
Start your Wedding First Dance Preparation Today!
Welcome to Ballroom elegance dance studio of westport, CT
Take your first step to look and feel your best on the dance floor in front of family and friends
$120 / Price is per couple. Lesson is 45 min long.
Private dance lessons packages
Packages Prices are per couple.
Lessons are 45 min long.
Location
Ballroom Elegance Dance Studio
877 Post Road East
Westport, CT 06880
Hours
Monday……… 2:00 pm to 9:00 pm
Tuesday……… 2:00 pm to 9:00 pm
Wednesday…. 2:00 pm to 9:00 pm
Thursday…….. 2:00 pm to 9:00 pm
Friday………….. 2:00 pm to 9:00 pm
Saturday……….9:00 am to 6:00 pm
Sunday………… 9:30 am to 4:00 pm