Ballroom Elegance Dance Studio of Westport CT is a superb dance school and offers best quality ballroom private dance lessons
for people of any age, singles or couples, who love to dance and would like to learn Ballroom Dancing.
In our dance school you will enjoy warm and friendly environment and excellent service. We want you to feel comfortable, happy and
get the best results in learning Ballroom Dancing at Ballroom Elegance Dance Studio of Westport.
Ballroom Dancing
In our dance school, Ballroom Elegance Dance Studio of Westport, we share creativity and beauty of Ballroom Dancing and bring a little glamour into people's lifes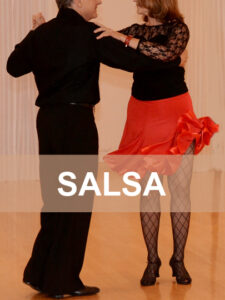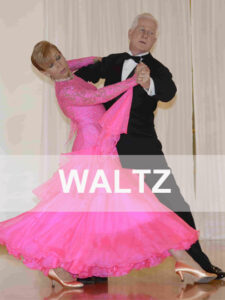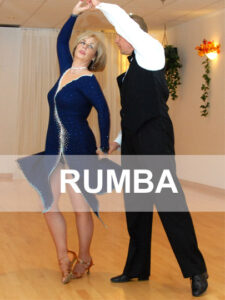 FUN SOCIAL ACTIVITY – Ballroom Dancing is the most graceful social activity, the great way to meet people, socialize, and be admired for your dance skills.
GREAT MILD EXERSCISE – Ballroom Dancing is fun mild exercise that can be enjoyed regardless of age and abilities.
EFFECTIVE STRESS REDUCER – Ballroom Dancing is an excellent way to keep your mind active, to improve your mood, and help you to relax and feel great
No problem, if you have a little or no dance experience – basic steps of Social Ballroom Dancing are fun and easy to learn; you will be able to dance with confidence just after a few ballroom private dance lessons.
Whatever your goals are in dancing, this is the studio where you can … and will … achieve them, learning from the most extraordinary teachers, and surrounded by the warm friendship and support of your fellow students. Whether your interest is the fun and romance of social dancing, the artistic expression of a showcase dance performance, or the thrill of competitive dance sport, this is a great place to learn and enjoy any aspect of ballroom dance.
Happy Customer


Doug Bailey, Westport, CT
Add fun to your life!
Come dance with us and you will
Feel and Look Great
Dance Your Stress Away
Have a Romantic Hobby for Couple
Discover Your Passion and Creativity
Improve Your Mood
Meet New People and Have a Good Time
Stay in Shape
Add Fun and Happiness to Your Life
Introductory Private Dance Lesson
Call or Text: 203-454-9400 to Schedule
Life is Better when you dance!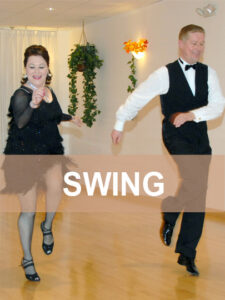 ballroom dance lessons
People take ballroom private dance lessons for many reasons: for their personal enjoyment, to get ready for upcoming wedding or other special event, to enhance social life, for an oppotunity to participate in studio's showcases or ballroom dance competitions.
Often people act on a long time desire to get up and dance at any social dance event or wedding.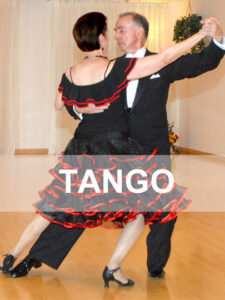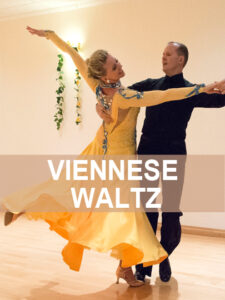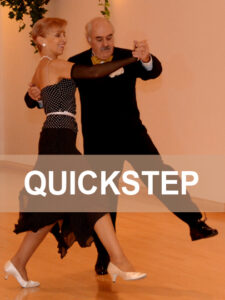 We love dancing at this studio. The way we are taught is simple and fun. We laugh all the time. After each lesson we are inspired. It has brought us closer as a couple and we look forward to a date night every Wednesday. And then, we get to practice at parties and meet other couples enjoying the same. Can't more highly recommend this experience
Happy Customer


Sue Baxter, Ridgetfield, CT
Ballroom Private dance lessons
Our dance school offers high quality ballroom private dance lessons in partner dancing for beginners, social and competitive level dancers. Our ballroom dance instructors are high level professionals.
We know how to transform anyone with "Two Left Feet" into great looking and confident dancer.
Taking ballroom private dance lessons at Ballroom Elegance Dance Studio of Westport is the best choice to reach quality and excellence in Ballroom Dancing!
BEST WAY TO START:
Introductory Private Dance Lesson
Call or Text: 203-454-9400 to Schedule
What a wonderful place to learn to dance at any level!
Happy Customer


David Geronemus, Westport, CT
ballroom dancing will help you to:
Improve Posture and Balance
Increase Flexibility and Coordination
Express Emotions and Feelings Through the Dance
Improve Your Memory and Concentration
Learn Leading and Following
Introductory Private Dance Lesson
Call or Text: 203-454-9400 to Schedule
OUr Services
We service community of Westport and, in addition, we proudly teach Ballroom Dancing for our customers from Fairfield, Weston, Wilton, Darien, Easton,New Canaan, Ridgetfield, Norwalk and Stamford cities since 2001.
Ballroom Private Dance Lessons
All Ages
Adults / Kids / Youth
Beginners / Social Dancers / Advanced Dancers
Singles / Couples
We are hooked for life. My husband and I have been taking salsa lessons at this studio for 4 months. It is incredibly fun, great exercise and extremely enjoyable for all levels. Irina is an amazing instructor for all style of dance.

I highly recommend this studio
Happy Customer


Patricia Barrington, Weston, CT
Semi-Private Dance Lessons
Invite your friends or family members to learn some fun dances and have a great time together. Class is up to 4 person. Schedule is flexible – just choose the day and time for your lesson and let's dance!
Private parties with Family or friends
Ballroom Dancing is fun activity for any age. It is even more fun when you share the joy of dance with your Friends or Family. We have a great variety of Ballroom Dances to choose from.
LEARN MORE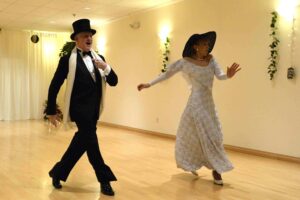 Showcases
Ballroom Elegance Dance Studio's Showcases offer a great oppotunity for the students to perform their choreographed dances in front of family members and friends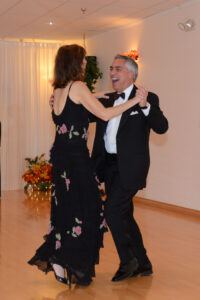 Social Dancing
Social Ballroom Dancing is a great exciting hobby,
fun mild exercise, great way to enhance
your social life.
START YOUR JOURNEY TODAY!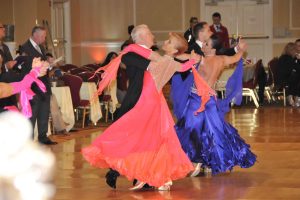 Competitions
Ballroom Dance Competitions are for students who want a challenge of comparing their skills and abilities with other students at Local and National Pro-Am Competitions
$120
Rate is per person
or per couple
Lesson 45 min long
introductory private dance lesson
New students only, one time offer.
get started today!
how to start Ballroom dancing
Schedule an Introductory private dance lesson, which is a great way to meet the ballroom dance instructor, check the dance school and their services.
introductory private Lesson
At the dance lesson you will be introduced to one or two most popular dances and learn the basic dance steps on which all dance patterns are based.
best way to continue…
You can continue with one of our small private dance lessons packages in order to build your ballroom dance skills and become a confident social dancer.
Irina and Vladimir are world class dancers and amazing instructors for students at all levels. We have been taking lessons from them and other members of their team for three years. We have never had so much fun dancing. Their other students are wonderful, very supportive people The social events they plan and sponsor are terrific. Ballroom Elegance is the perfect studio for dancers of all ages at all levels.
Happy Customer


Donald Walkovik, Fairfield, CT
ABOUT US
Great Service for great Results
As teachers and owners of Ballroom Elegance Dance Studio we are committed to providing the absolute best quality to each and every one of our students.
Over the last 21 years, since opening our own studio in Westport, Connecticut in 2001, we've been staying true to our original mission — to give you, the student, a winning service that you can rely on.
We are proud to have long time happy customers, who enjoy ballroom dancing as a great hobby and an art.
Welcome,
Vladimir and Irina Gorshkov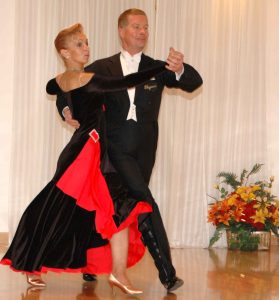 CONGRATULATIONS!
Give a Gift of Dance!
e-Gift Cards of Dance and Gift Certificates are the perfect gift for any occasion – Holiday, Birthdays, Anniversaries… or simply just because!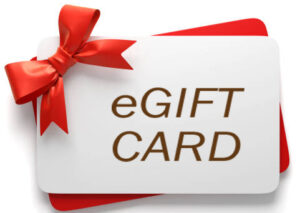 the perfect Gift – An introductory
private Dance Lesson sent with
Digital GIFT CARD
Digital Gift Card – eGIFR CARD of Introductory Private Dance Lesson sent via email is a great way to deliver a gift directly to the mailing box!
Life is Better when You Dance!
enjoy ballroom dancing at
ballroom elegance dance studio of Westport, CT!
Location
Ballroom Elegance Dance Studio
877 Post Road East
Westport, CT 06880
Hours
Monday……… 2:00 pm to 9:00 pm
Tuesday……… 2:00 pm to 9:00 pm
Wednesday…. 2:00 pm to 9:00 pm
Thursday…….. 2:00 pm to 9:00 pm
Friday………….. 2:00 pm to 9:00 pm
Saturday……….9:00 am to 6:00 pm
Sunday………… 9:30 am to 4:00 pm